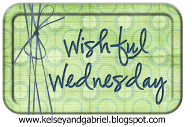 Today, Kelsey, is discussing Golden Globe gowns!! Who's your favorite?!
'I wish' .... I could have worn the gown that Emily Blunt wore at the 67th Annual Golden Globes Award!

Doesn't she just look amazing in that Dolce & Gabbana tulle and chiffon gown?! I am in love with it!!

Other favorites..

Jennifer Aniston in her simple, yet elegant, Valentino! Amazing!
Sandra Bullock's jewel-toned Bottega Veneta! LOVING this color!! And so happy she won for The Blinde Side!! :)