We had a GREAT weekend!! The "house stuff" has finally slowed down a little, so we were able to get out and have a little fun!
Chris' parents asked if the kids could spend the night on Friday night, so we made plans to attend the Phoenix Club party at the Pink Palace with Ricky and Jessica. We met up for early drinks and snacks, then headed to the party. We ran into several friends (yes, Matt.. talking about you!) ;) and had a great time!! Usually I am not a vodka drinker (i'm a whiskey girl), but they were serving a blueberry vodka lemonade drink that was AMAZING!! I am definitely going to have to learn how to make this to serve at summer get-togethers! This was the only option other than beer at the party (beer... GROSS!), so luckily it worked out and was super yummy!
Jessica and Ricky
is she not just adorable?! i think i am in love with her!! (and she's an Ole Miss girl too!!) :)
Chris and I
ok... so they were serving chicken wings and pronto pups! yes, it may sound a little trashy.. but let me assure you that it was the BEST idea ever!! i can't tell you how delish that pronto pup was at 12:15 am! ha! and, of course, my husband had to try them out!
LOVE her!!! and yes.. by 11:00 I was EXHAUSTED! I am SOOO old! haha!

Saturday morning, Chris and I woke up and took Huck for a walk. The weather was gorgeous! After that, we dropped my car off for new tires and then made a Target run. The kids came home just in time for naps, then we headed off to party #1 for the day.

Our sweet friend, Cooper, was turning 2 and had a superman swimming party. We are in the same small group at church with his parents. LK and E just love Coop! They had such a fun time swimming with him. BTW - Coop took a swimming class this summer and is just amazing to watch in the pool!! He is able to "be thrown" in and immediately turn over and float! Unbelievable for a "just turned 2" 2 yr old!! I was definitely impressed. Great lessons for if they accidentally fall in.

she is starting to get SO sick of my camera! ha!
yes.. he's in pink swimmies! they were all i could find! haha!
Birthday Boy, Cooper!
apparently he's watched too much "Jungle Book"! ha!
Jackson and his mommy, Cindy (also in our small group)
he was SO brave and wanted to be just like the "big kids"!

After Cooper's party, we headed into Bartlett for Chris' (April's husband) diaper shower for Baby Abigail. The girls hung out inside for a little while and all the guys hung out outside. Chris' parents had YUMMY BBQ! It was great to hang out with old friends and laugh and share old memories! It's crazy to think how we've all been friends for almost 20 years!!! Most of us have all been together since 2nd or 3rd grade! It's always so fun to get together with everyone. The kids and I only stayed for a little while, then left so the guys could have fun together! And let's just say that my husband and Marc didn't come home till 3 in the morning!! Lucky for him, I told him to go out and have fun, so he didn't end up in the dog house! haha! He definitely deserves a night out on the town every once and a while though! :)

Today, we didn't do much. We just cleaned house a little, did laundry, went to the grocery and made a run to Lowe's. While the kids (and Chris) were napping, I went to Hancock and got some ADORBALE fabric for some jon jon's and a new nap mat cover for Ethan! I will definitely post pics soon!!

I hope everyone had a great weekend!!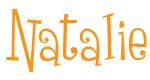 PS - Just wanted to send out a special hello to my favorite blog reader!! ;) Oh.. and hope you're keeping up with your "teeth" today b/c my save was a once in a lifetime! hahaha!