Gosh - Where did Tuesday go??? Starting on Monday, I've been running around like a mad woman! Monday night, Chris and I went to our first small group meeting and LOVED it!! We are so excited about this new journey in our lives! :) Then Tuesday came and got even more hectic with running errands and going to yoga! (which by the way, is still kicking my butt.. but i can tell a difference and love it!) So.. I just kinda missed two days in the blog world! But.. I'm ready to catch-up where I left off!

This week, the undomestic mama, is talking about baby names! Oh boy.. i am WAY particular with baby names! I HATE HATE HATE trendy names! I look at this way.. in 10 years is the name still going to be cute and popular and classy OR is your child going to sound like a stripper?! (harsh.. but so true!) Just give me traditional, Southern, double-named names and I am a happy girl!

Of course, my top two are Lilly Kate and Ethan!
But, I have LOTS of other faves! Now, I'm not going to share potential names for Baby Stickles #3 (who isn't even on the way yet.. ha!), but I will list some other faves! :)


Girls
Emilee (Emmy for short)
Ellie
Anna (as part of a firt name - double name)
Caroline
Kathryn
Claire

Boys
Cannon
Porter
Davis
Jack
Benjamin
Brooks
I am a sucker for double names and also for the long standing Southern tradition of using your grandmothers name or maiden name for a girl's first name.. like - Ryan, Smith & Lawrence.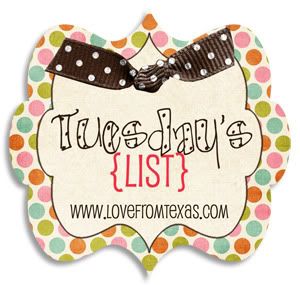 Now, onto Jessica's list! This week, it's "Wish Lists". Well, I dont think there's enough room on the blog page for my wish list.. ha! So, I'll just give ya'll the top 2!
First up - a sewing/embroidery machine. I've looked at several and have gotten lots of opinions, but I think I'm going to go with the Singer Futura CE-150! It has a large embroidery area and all the bells and whistles! I think I'll love it! Although, not looking forward to the $500 price tag! YIKES!

Next... my Nikon D3000 (or 5000). Oh, how I'm longing for you! Hopefully soon! :)